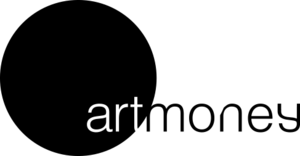 One of the largest obstacles to becoming an art collector is setting a budget. If you're a working person, you might just have the means but not the cash to buy that art you've always wanted. That frequently results in a layaway offer from the gallery or perhaps an uncomfortable credit card finance charge. And that's where Art Money comes to the rescue. Art Money helps artists and collectors by providing an easy payment plan without cost to the collector. Pay with Art Money and walk away with your favorite work of art!
Its simple to apply for Art Money (start by clicking the Art Money logo on this page) and complete a short credit application. It takes about five minutes to get approved. Once approved, link to the partner gallery to get your Art Money. A deposit of 10% (or more) is paid to the artist and the rest is handled through Art Money with 10 easy monthly payments.
Art Money is as good as cash at Sam Dobrow Photography's booth at Superfine! Miami and other participating galleries. You can buy Sam Dobrow's artwork and pay for it with ten easy monthly payments. Own that work of art you fall in love with! Plan ahead, register with Art Money, and be ready at the show. Art Money will be accepted by several participating artists at Superfine and other art shows. Minimum amount financed: $1,000.
Visit Sam Dobrow Photography at Superfine! Miami for contemporary art you'll love to own!
Dec 5-9, 2018
Art Deco Welcome Center
1001 Ocean Drive
Miami Beach, FL